Mainstream gadgets that turned out to be the movers and shakers of 2021
---
  |  
Published 12.12.21, 12:39 AM
---
Category leader: Samsung Galaxy Z Fold3 5G
It offers the form-breaking factor we needed. Phones have become boring slabs and needed something different. Samsung has been trying to make the folding phone go mainstream for years and that has finally happened. It's water resistant, packs a brilliant screen, comes with top-notch snappers and, most importantly, it can be used as a regular smartphone as well as a tablet, well, somewhat. This is the form factor that will dictate the direction smartphones will take in 2022. You will see it at cafes, in offices, at theatres and during commutes via public transport. Next step is to bring down cost to that of a flagship phone… or what we now know as flagship phones.
Device with possibilities: Apple iPad Mini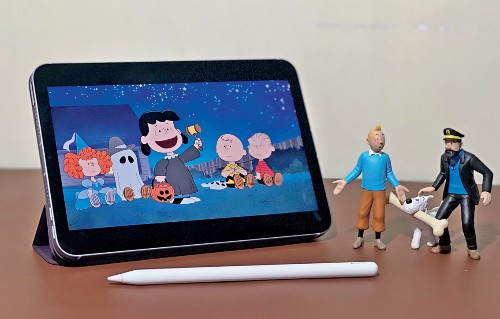 With a blend of size and powerful chip, the iPad Mini has won over a dedicated user base. It is one of the best devices to play games on, perfect for reading books once you have loaded the Kindle app, excellent size for dealing with digital version of comic books, watching films and, of course, it's a favourite among pilots who use it for flight planning and in-flight navigation. It's a device with possibilities and the size allows it to be carried around easily while offering enough charge to last the entire day.
Leader of the pack: iPhone 13 Pro Max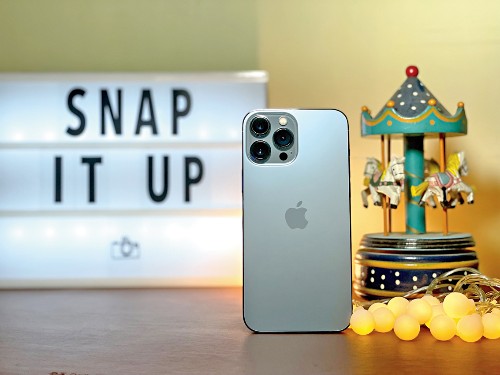 Apple once again proved that companies don't always need to put in a million new hardware features to make a phone work. As always, Apple went with the most powerful chip possible on a smartphone with the iPhone 13 series — all four of them — and then added a few very important features that make camera and video efforts sparkle. On the Pro models, pixel size of 1.9µm and f/1.5 aperture on the main camera add up to a simple fact: The sensor can take in a mind-boggling amount of light and more light means better pictures. Throw into the mix Cinematic mode, which is rack focus effect that's seen in professionally made films, and ProRes, a file format with a high data rate, preserving the detail in high-dynamic-range imagery generated by the latest sensors. And, the 13 Pro Max has amazing battery life, making it difficult to kill the device in a day.
Grandest of them all: MacBook Pro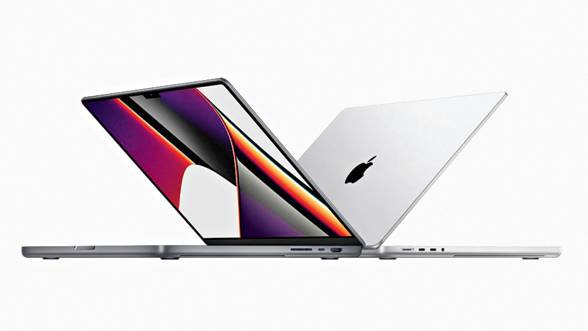 At the end of 2020, Apple announced the M1, which is its proprietary system-on-a-chip or a silicon slab containing the CPU, graphics processor, system memory and machine learning hardware, the most efficient way of working on a laptop. This year, the company updated the M1 with the new M1 Pro and M1 Max chips or power to outperform every machine in the market. Ask a videographer what he or she wants as birthday gift and the answer will be obvious.
TV of the year: LG OLED55C1PTZ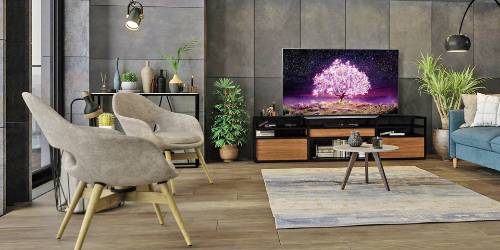 Choosing a television is one of the most complicated decisions one gets to make every few years but you just can't go wrong with the LG OLED55C1PTZ, which is virtually perfect for all kinds of media consumption, from streaming to playing the best video game in the market. The inky-black screen is a delight to watch, adding to which is lightning-quick 120Hz refresh rate that makes every frame appear smooth. And it has the best viewing angle, which means you can enjoy your favourite movie from anywhere in the room.
Reading zone: Amazon Kindle Paperwhite (Signature Edition)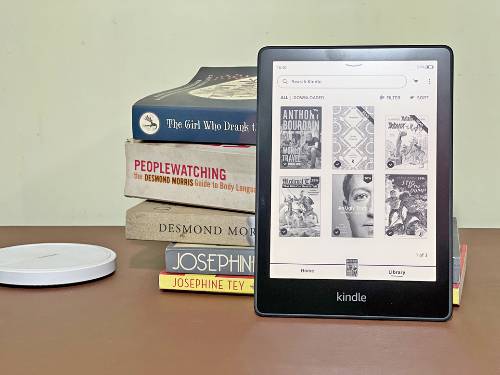 The best Kindle device in years got delivered. The new 6.8-inch Kindle gives mid-range devices a good name. Longtime Kindle device users have wanted USB-C charging for many reasons. You have that here. They have wondered if wireless charging would ever make it to the Kindle. It did. Given Amazon's sway over the publishing business, Kindle devices are constantly evolving to stay relevant. No wonder the Amazon Kindle Paperwhite (Signature Edition) is gold standard when it comes to reading ebooks.
Best Android phone: Samsung Galaxy S21 Ultra 5G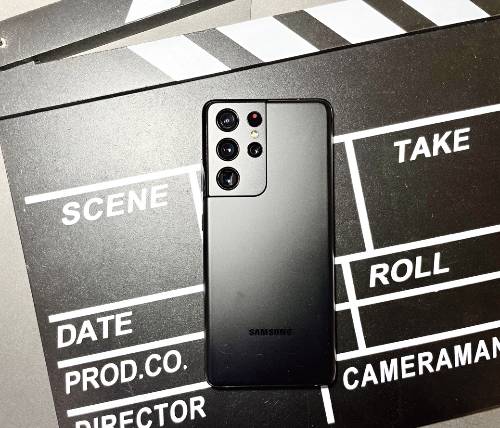 Samsung is always fast off the block when it comes to announcing the first flagship phone of the year and it always ends up winning the best Android phone of the year. The South Korean company has thrown in everything possible on a smartphone into this one and there are no big flaws here. Besides a design overhaul, the S21 Ultra became the first S-series phone to get support for the company's S Pen stylus. What you get here is the best ultra-wide photos and the best telephoto shots. There are, in fact, two telephoto options available — up to 3X and then 10X. If that's not all, it has the best screen on any Android phone.
Best earbuds: Sony WF-1000XM4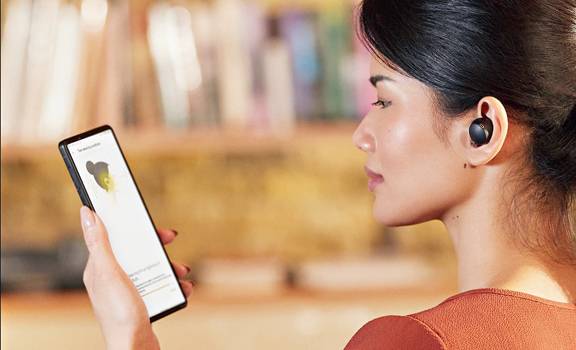 If you want the best active noise cancellation in truly wireless earbuds this is the answer. If you want the best soundstage, it's a slam dunk. It's light, comfortable and comes with every feature you would like in wireless earbuds.