FPS Boost was a brilliant addition to the Xbox features we've seen this generation – personally, this writer considers this to be the highlight of the Xbox Series X|S era so far! The program has modernized some of our favorite Xbox games of the past generations, including the Xbox 360 era where most games were played at 30 frames per second.
However, the FPS boost choices are limited considering the sheer number of Xbox games that have been released over the last few decades. Xbox's rationale for shutting down the program is legitimate – the team just couldn't get FPS boosting games to work properly anymore – but that hasn't stopped us from pining for a few more updates to our favorite titles.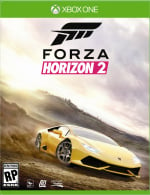 Publisher: Microsoft Studios / Developer: playground games
Release date:
09/30/2014 (United States of America)
/
3 Oct 2014 (UK/EU)
The last few Forza Horizon games have finally brought us 60fps open-world racing, with Horizon 5 in particular proving to be a real treat on Xbox Series X and S. However, the older games in the series are all stuck at 30 FPS, and the second game stands out the most as the entry we'd like to see updated.
Forza Horizon 2 feels like a nice mix of the first game and some of the more modern entries in the series, but unfortunately it's still stuck at 1080p and 30fps on Xbox One. The graphics under the hood are still impressive though, and we reckon a double frame rate patch would make this one sing on Xbox Series X and S.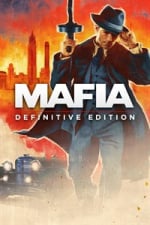 Publisher: 2K games / Developer: hall 13
Release date:
09/25/2020 (UK/EU)
2K delivered a fantastic overhaul of the original Mafia game back in 2020, with the Definitive Edition of the game bringing some really great graphics to the world of Lost Haven. It wasn't just a visual makeover either – the team turned Mafia into a true open world with this remake, completely modernizing the first part of the series.
However, 2K decided to launch this right before the launch of the Xbox Series X|S, so it was mainly developed for Xbox One and PS4. Because of this, the game only runs at 30 frames per second, and surprisingly, it's never seen a native next-gen patch. This would have been perfect for FPS Boost, but unfortunately we have to rock 30 FPS for now. Maybe one day!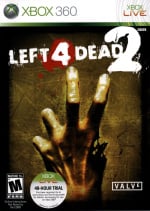 Publisher: Valve / Developer: Valve
Release date:
November 17, 2009 (United States of America)
Valve's pioneering pair of co-op zombie shooters really got us hooked back then; We spent hours playing both titles, especially 2009's Left 4 Dead 2. In fact, we were recently back on Xbox Series X for the second game and had a blast replaying those old co-op campaigns.
However, having sunk way too much time into other zombie slaying shooters, L4D2's 30fps cap felt really noticeable even at much higher framerates. These games are already so replayable that we would like to boost them to a higher frame rate. Left 4 Dead 2 definitely deserves it!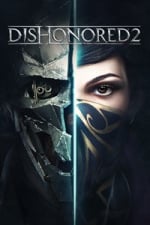 Publisher: Bethesda Softworks / Developer: Arkane Studios
Release date:
November 11, 2016 (United States of America)
/
November 11, 2016 (UK/EU)
Arkane has taken its stealth sandbox skills to new heights with the Dishonored series, with the first game debuting on Xbox 360 back in 2012. Since then, the original has been revamped and FPS-Boosted alongside its standalone expansion in Death of the Outsider.
However, the sequel to the Xbox One era, Dishonored 2 never got an FPS boost for some reason – it's stuck at 30 FPS to this day! Visually, it's great on Xbox Series X thanks to an improved patch for Xbox One X, but it still lacks the extra fluidity that comes from 60 frames per second. We can only think that this one might not have worked properly with the FPS boost trick, but whatever the issue, we're sad to see that Dishonored 2 never received any performance improvements. It's still a great game!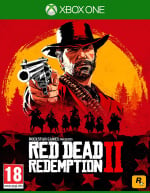 Publisher: rock star / Developer: rock star north
Release date:
Oct 26, 2018 (United States of America)
/
Oct 26, 2018 (UK/EU)
Out of this whole list, the lack of a patch for higher framerates in Red Dead Redemption 2 saddens us the most. This game is truly stunning, especially the Xbox One X version running on the Series X, and Rockstar's Wild West sequel feels like it should have been a prime contender for a boost.
Even though it never made it into the program, we're still hoping Rockstar can do something with it at some point. The company recently released Grand Theft Auto 5 (again), and we'd be quite surprised if one day the team didn't try to sell Red Dead 2 to all of us again. RDR2 at 4K and 60FPS would be hard to resist.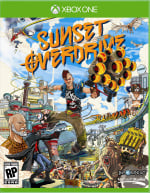 Publisher: Microsoft Studios / Developer: sleepless games
Release date:
October 28, 2014 (United States of America)
/
October 31, 2014 (UK/EU)
Right, we just had to slide this in here. 2014's Sunset Overdrive remains one of the best Xbox exclusives of the last decade – we absolutely loved our time with Insomniac's Xbox One release early in this console generation.
Luckily, the amazing art style of this title carries all the graphics very far, but the performance? It still stays at 30 FPS, and we'd have appreciated a boost to this massive open-world romp. Sunset Overdrive's high-octane gameplay is all about movement speed combined with crazy weaponry. a combo for 60 FPS! Anyway, we think it's time for a repeat of this game, FPS boost or not!
So, yes, we're aware that Microsoft doesn't seem to have any further plans for FPS Boost at the moment, but these six titles (and many more) should still be improved in some way. Maybe one day Microsoft will come up with another ingenious way to boost framerates! If so, we'd hope these six games would make it.