In the last quarter of 2022, the number of smartphones shipped worldwide fell by 17% compared to the same period last year. The total number of smartphones shipped in 2022 also fell 11% to less than 1.2 billion, according to a report by Canalys, indicating a difficult year for all smartphone makers. According to earlier reports from Canalys, Indian smartphone shipments fell by 6% year-on-year in the third quarter of 2022.
Global smartphone market in Q4 2022
In the last quarter of 2022, Apple recaptured the top spot in the smartphone market with a 25% market share, its highest ever. Despite falling demand and production problems in Zhengzhou, Samsung ranked second with a 20% market share.
However, it was still the largest contributor for the full year. Xiaomi retained third place, but its market share fell to 11% due to difficulties in India. OPPO and vivo rounded out the top 5 with 10% and 8% market share, respectively.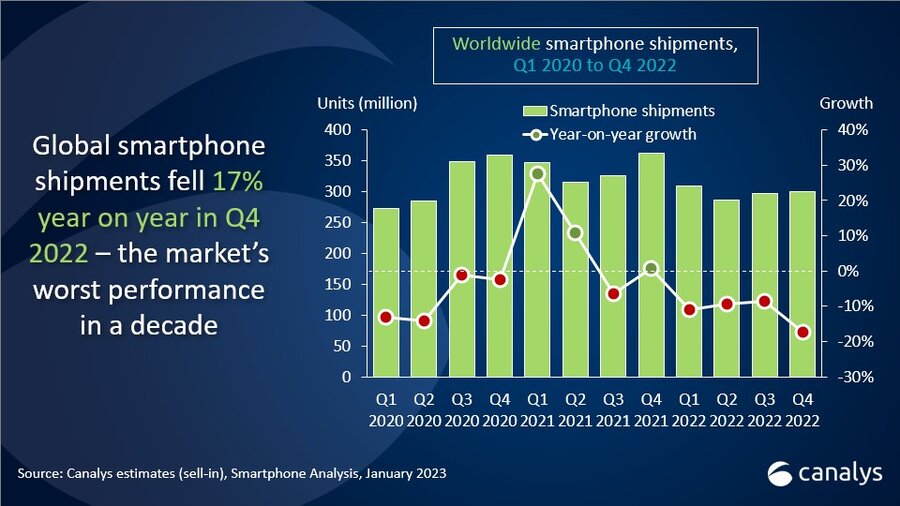 smartphone market in 2023
Smartphone vendors will be cautious in 2023, focusing on profitability and maintaining market share, according to a report by Canalys. They will also reduce costs to adapt to current market conditions. Building strong relationships with their distributors will be important to protect market share as difficult conditions can create tension in negotiations. Canalys forecasts that the smartphone market will witness flat or marginal growth in 2023 and that conditions are likely to remain difficult.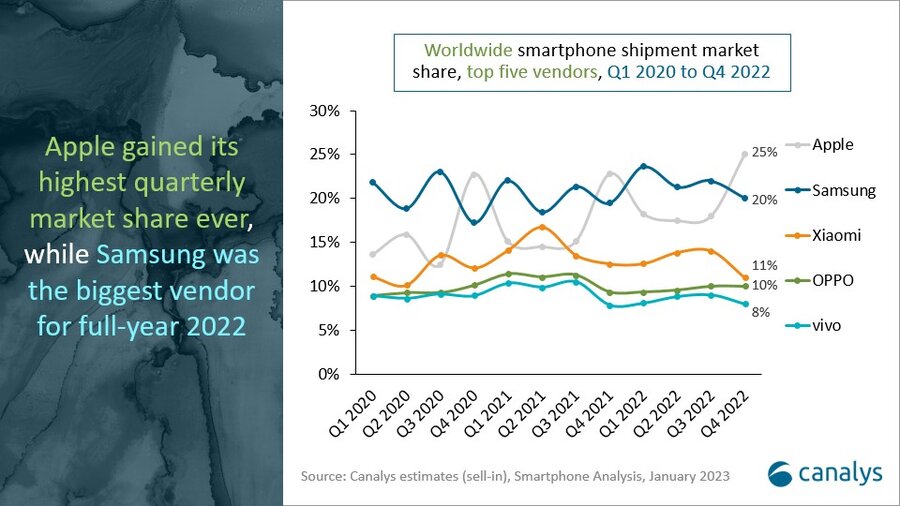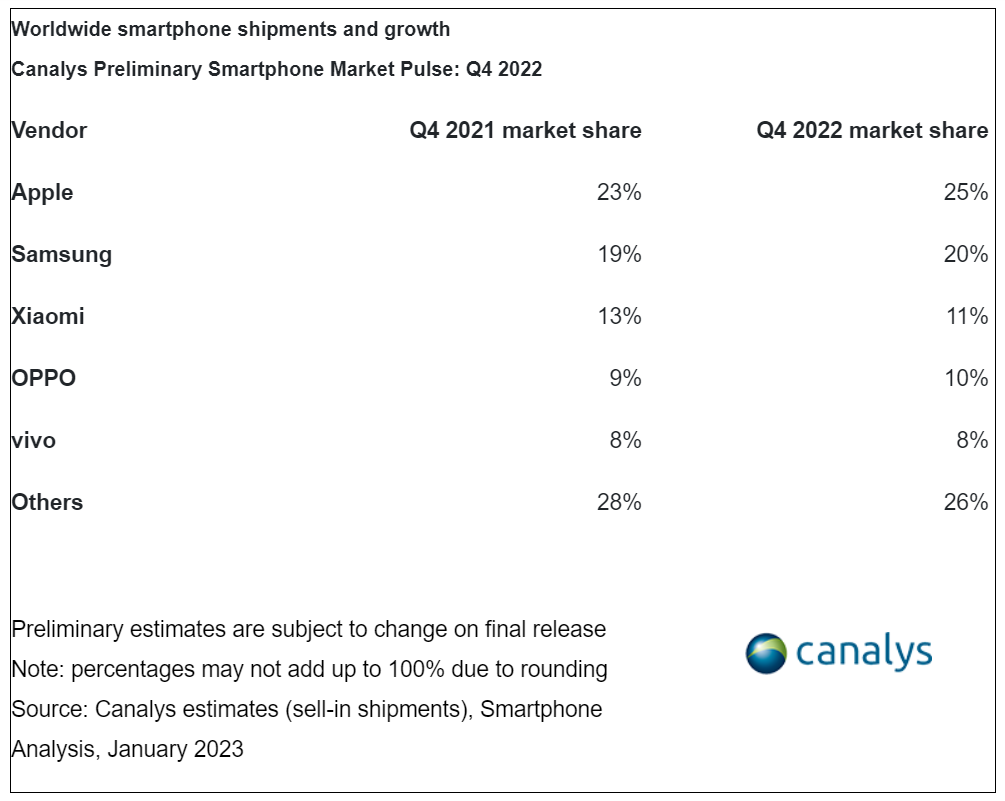 Factors such as inflation, interest rate hikes, economic slowdown and a struggling labor market will limit market potential, particularly in markets such as Western Europe and North America. However, some regions such as Southeast Asia are expected to experience economic recovery and growth in the second half of 2023, driven by a surge in tourism to China.
Commenting on the report, Runar Bjørhovde, Research Analyst at Canalys, said:
Smartphone vendors have struggled in a tough macroeconomic environment in 2022. Q4 marks the worst full-year and Q4 performance in a decade. The channel is very cautious about adding new inventory, which contributes to low shipments in the fourth quarter. Supported by strong promotional incentives from vendors and channels, the holiday season helped reduce inventories. While demand in the low- to mid-range segment declined rapidly in previous quarters, demand in the high-end segment began to show weakness in the fourth quarter. Market performance in Q4 2022 is in stark contrast to Q4 2021 where demand increased and supply issues abated.
source