GTA V is the most popular game developed by Rockstar Games. It was originally released in 2013 for PlayStation 3, Xbox 360 and Microsoft Windows. Since its release, GTA V has had re-releases of improved versions for the newer consoles. Aside from missing one prominent console from the list… Why isn't GTA V on Nintendo Switch?
GTA V is an action-adventure open world game in which players control three main characters Trevor, Michael and Franklin. Each character has their own story that is played separately until they finally come together. The game is currently available for PlayStation 5, PlayStation 4, Xbox One, PlayStation 3, Xbox 360, Xbox Series X and Series S, and Microsoft Windows.
In 2013, Rockstar Games also released GTA Online, an online multiplayer game set in the same universe as GTA V. The game is constantly evolving, with new content packs being released biannually. These packs contain new missions, vehicles, weapons, and cosmetic items. GTA Online is available on the same consoles as GTA V and not on Nintendo Switch.
The reason these games aren't available on Nintendo Switch could be simple – file size. If you buy GTA V for PC, you will need around 95 GB of available storage space. That's at least three times the standard internal storage of a Nintendo Switch, 32GB. The storage can be expanded to 2TB, but this is sold separately and a developer cannot assume that gamers will have the money to expand their storage.
Although Nintendo Switch games have high graphics and an open world, they have relatively small files. For example, Xenoblade Chronicles: Definitive Edition is open world and has one of the best graphics in the console, file size is only 13.7 GB. Other games like Pokémon Scarlet and Violet have a file size of 7 GB.
In order to get GTA V to a size that could work for Nintendo Switch, the developers would have to make compromises on many fronts, making the entire effort worthless.
Is there a GTA V game for Nintendo Switch?
GTA V is not available for Nintendo Switch, but players can find other games in the series. GTA: The Trilogy – The Definitive Edition is available from Nintendo eShop for $59.99.
This compilation contains the extended versions of GTA: Vice City, GTA III and GTA: San Andreas. The classic games remain the same; The only difference is the revised graphics. The file size for all three games combined is 25.4 GB, less than a third the size of GTA V.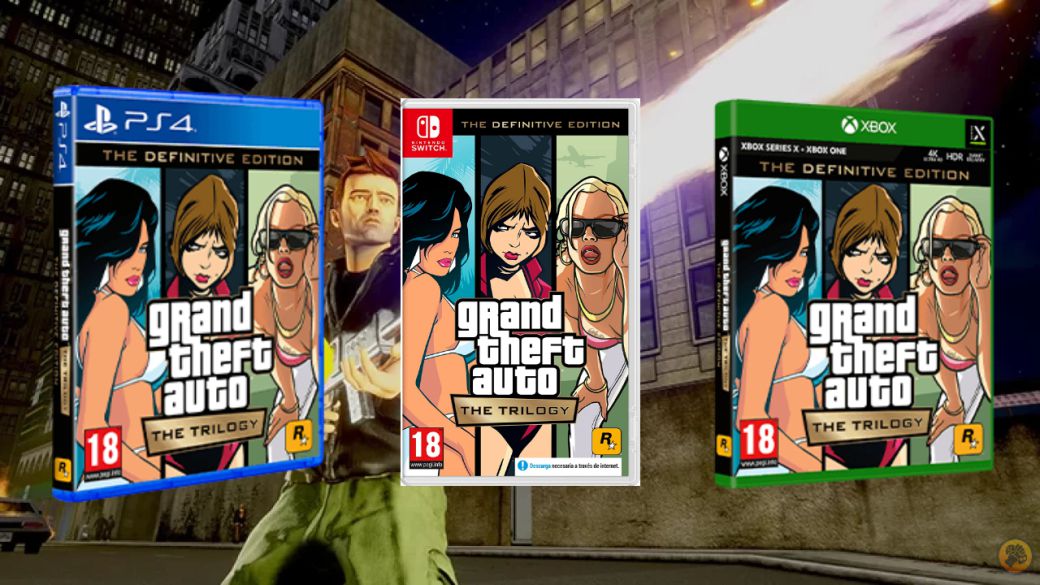 What GTA games are coming to Nintendo Switch?
Rockstar Games is not toying with releasing another anthology like the GTA Trilogy, nor has it announced any plans to release GTA V for Nintendo Switch.
The next game in the GTA series for Nintendo Switch could be the highly anticipated GTA VI. The game doesn't have an official release date, fans are expecting it to arrive sometime in 2024. This date could be delayed. Since the developers already have experience of making a game available on Nintendo eShop, they might continue the trend with the next edition.